Despite our simple understanding of load is passed on through our bones what actually happens is that Nature uses a much much more efficient process to optimize it's integrity; Biotensegrity. This is a new approach to understanding how bodies work based on the insight that we are primarily tensegrity structures and our bones do not directly pass load to each other. Thus, forces primarily flow through our muscles and fascial structures. In fact, our bones do not directly touch each other, and are actually "floating" in the tension structure created by our fascial network.

 "A weakness or injury in one part of the body causes the entire structure to shift in an effort to restore tensegral balance. With this model, you'll be able to see how slight shifts in balance of the pelvis can affect the surrounding areas."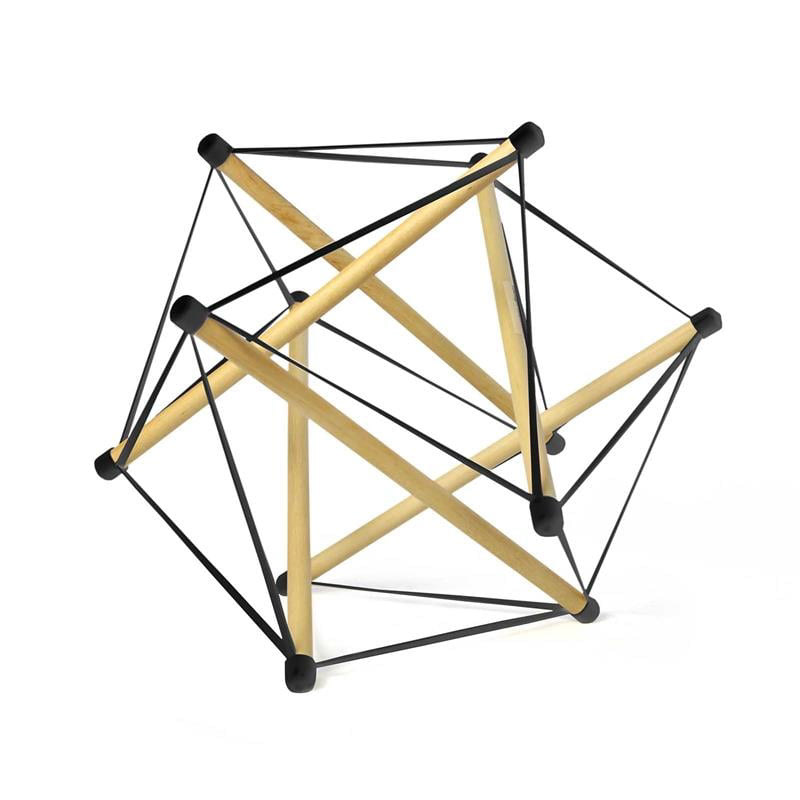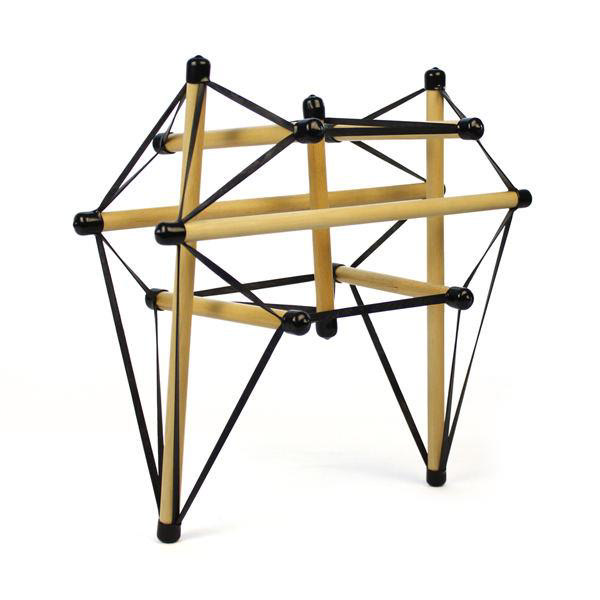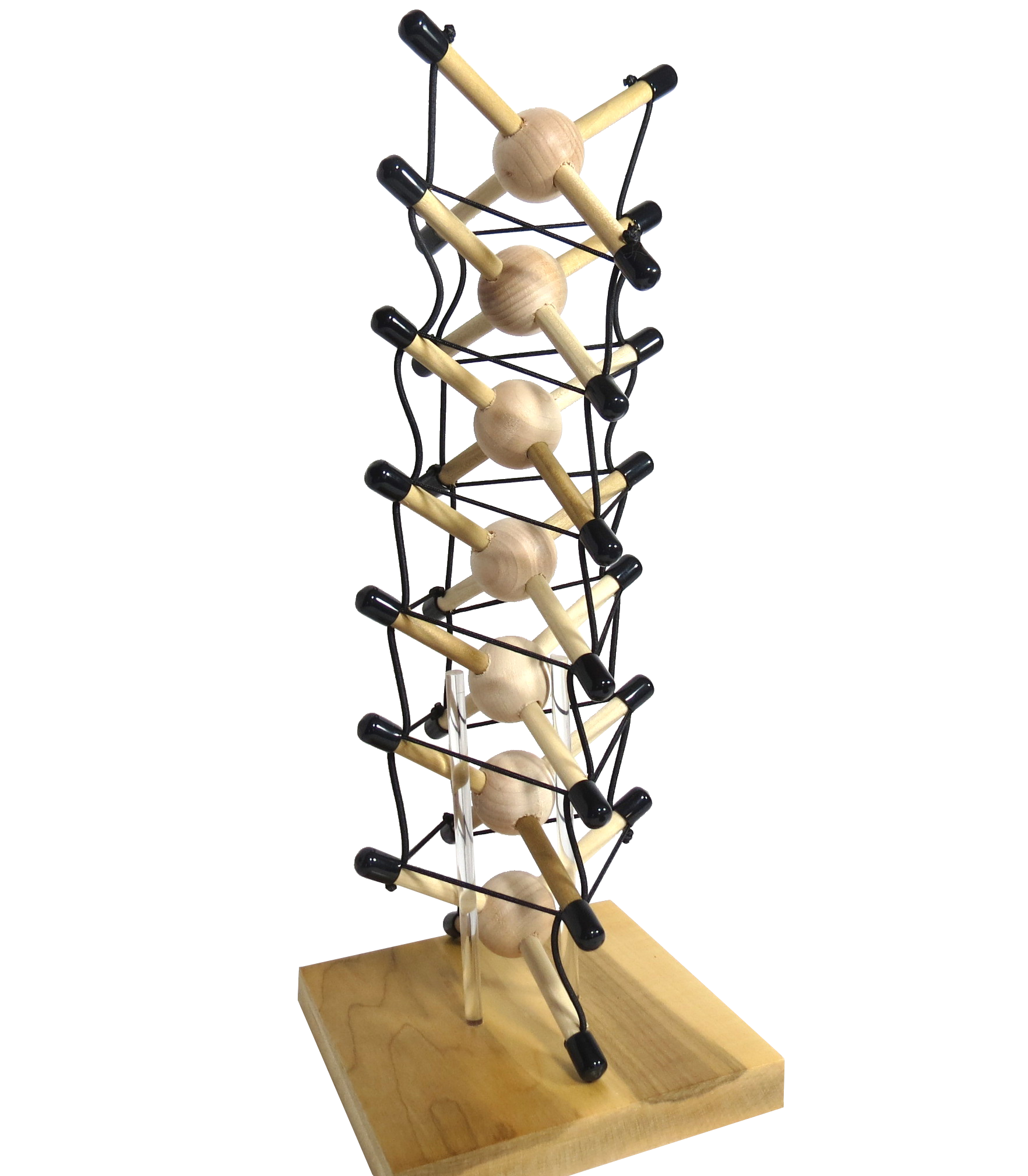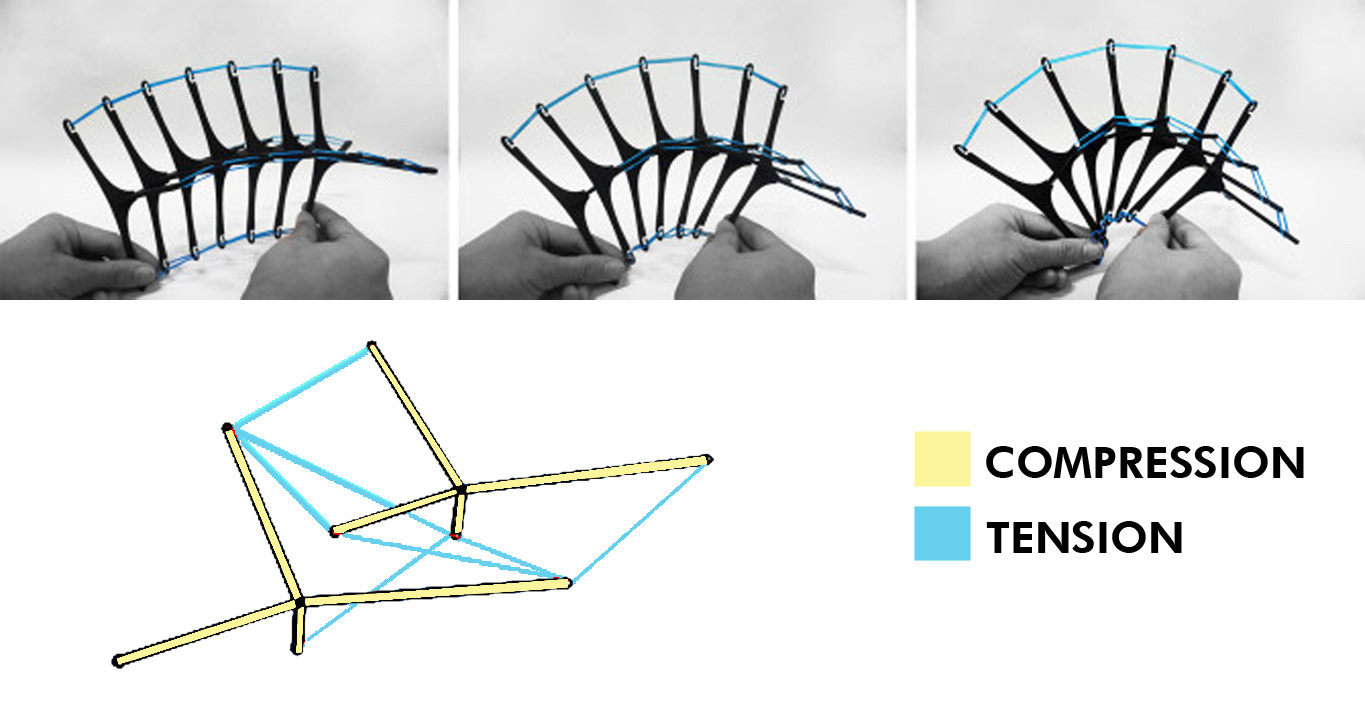 Biotensegrity model of the Spine system can be demonstrated by a tetrahedron shape that can bend and adjust to the decks. bridge decks should carry load and facilities to sustain the bridge functions and to drain water and facilitate maintenance. 
Uniform tensegrity tetrahedral shaped structure of the deck, interact with handrails in a way that on one part its standardize the height and form needed for handrails and on the other part handrails  function as tension system that withstand loads and resist the external forces like wind.



Masts and cable are in interconnecting with a weaving pattern based on mentioned studies to support the spine deck. bottom ties stabilize the supporting tensegrity and connects to side cables which are in high tensions, this will help the tensegrity to balance the counter pulling force of the deck ties.
Oblique ties are always from the top of the mast to the bottom point of its neighbors. deck ties are the only connection between the complementary tensegrity and deck spine tensegrity.
ETFE panels can be integrated to act as shades and to improve the structure integrity. Double curvature behavior of all cable networks helps structural stability by resisting wind and lateral forces.